About Keep@Downsview
Keep@Downsview is a partnership of the University of Toronto, the University of Ottawa, Western University, McMaster University, Queen's University and Memorial University to preserve the scholarly record held in their library collections in a shared high-density storage and preservation facility located at the University of Toronto's Downsview Campus in North Toronto. Preserving and maintaining this valuable collection ensures that these resources will be available for generations to come.
Through membership in North/Nord: The Canadian Shared Print Network and the Partnership for Shared Book Collections, Keep@Downsview also contributes to national and international efforts to preserve the print scholarly record.
Keep@Downsview was funded, in part, through the Ministry of Training Colleges and Universities Productivity and Innovation Fund. All ongoing operating costs and a portion of capital costs are shared amongst the members.
Details of our partnership agreement are available in the Memorandum of Agreement.
Store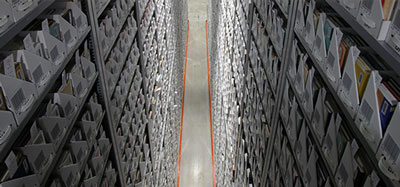 With demands on space at universities increasing while research collections continue to grow, academic research libraries across North America are striving to achieve the optimal mix of collections, spaces, and services that best serve their communities. To meet this challenge, our libraries will transfer less frequently borrowed items to a preservation facility located at the University of Toronto's Downsview campus. The items in the Downsview collection are selected based on criteria established at each institution.s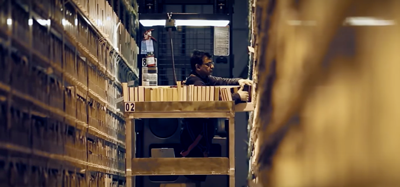 The partnership and shared facility will create exciting opportunities for the development of new services and delivery options that will improve access to collections, including on demand digitization and electronic delivery services for journals currently only available in print.
For more information contact your library.

University of Toronto's Downsview facility is a purpose-built, high-density preservation facility designed to provide a secure environmentally controlled space that is optimal for long term preservation. The design of the facility and its operational program is based on facilities already in place at institutions such as Harvard, Yale and Ohio State Universities as well as several other universities with large research libraries. The Downsview facility has a capacity for five million items with the potential for further expansion.